Cardiac Innovation Center
The "Cardiac Innovation Center" of Apollonion Private Hospital was founded in June 2021 with the aim of covering the entire spectrum of cardiac surgery for children and adults with acquired and congenital heart diseases.
The Cardiac Innovation Center, thanks to its highly trained medical staff and state-of-the-art medical-technological equipment, offers high-level services and even covers cases that until recently were addressed to large centers abroad.

ΤΕΑΜ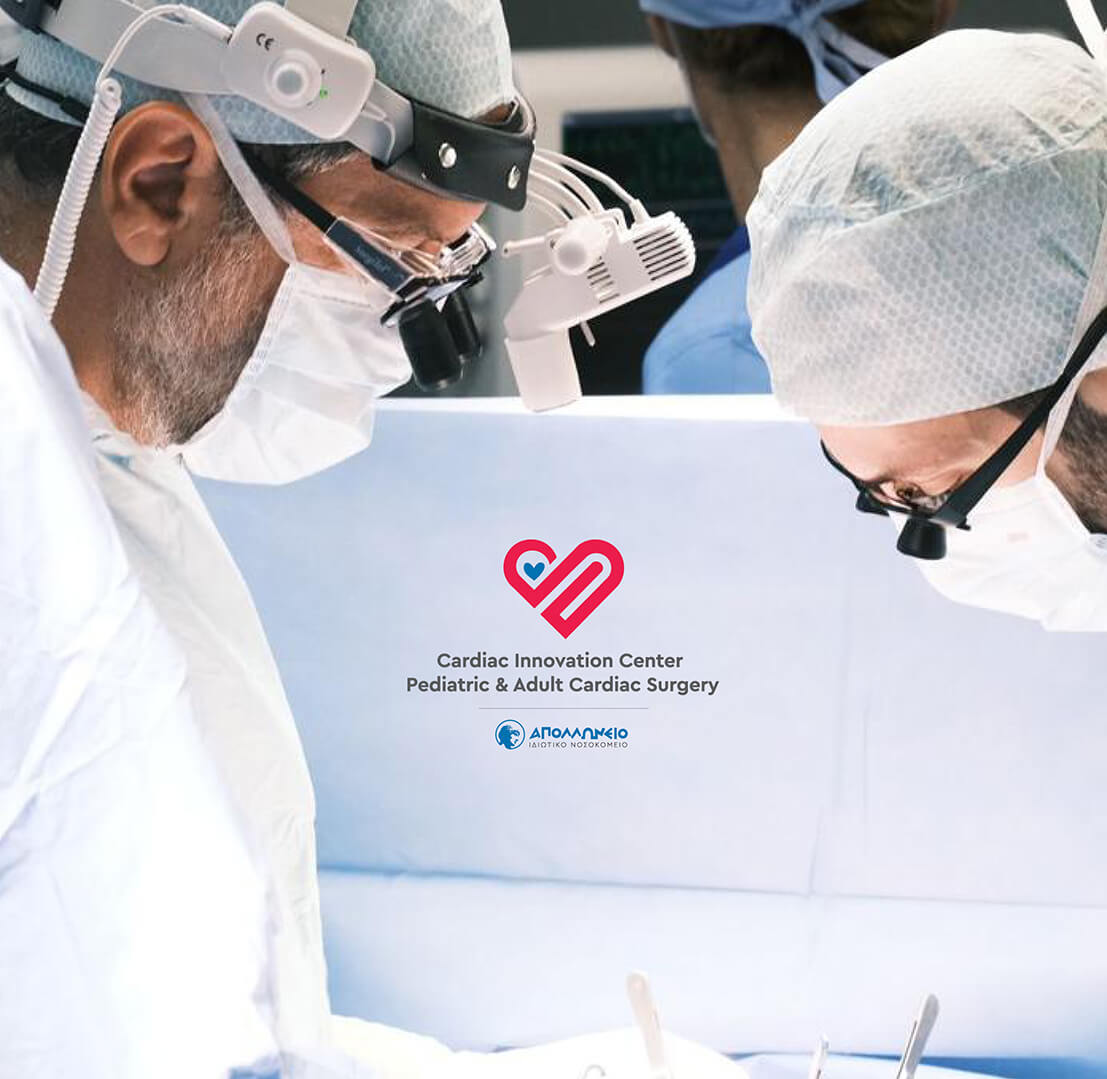 AWARDS
Triple distinction for the Cardiac Innovation Center of Apollonion at the Cyprus Healthcare Business Awards 2021 - Organized by BOUSSIAS CYPRUS.
Special and honorary award in the categories:
Gold - Innovative equipment or medical service
Gold - Innovative hospital department
Silver - Strategic emphasis and collaboration on internationalization, research, innovative products, or medical services, etc.
These honors that we won are the result of efforts, sacrifices, and hard work of the team of the Cardiac Innovation Center of Apollonion and Apollonion Private Hospital.
Immediate response and treatment

Our team of cardiac surgeons are at your disposal for advice on your heart problems. Whether you need a first or second opinion a member of the team will contact you within 24 hours.
Contact Phone: +357 22469071/ +357 96906517
Email: cardiacsurgery-sec@apollonion.com.cy
The Cardiac Innovation Center is part of the GeSY

Following an agreement with the Health Insurance Organization, all pediatric cardiac surgery operations as well as all adult operations performed at the "Cardiac Innovation Center" are covered by the GeSY.