New Da Vinci® Xi: Absolute precision and 3D imaging with the most modern robotic surgery machine in the world
At Apollonion Private Hospital, a leading hospital in Cyprus, we invest in state-of-the-art medical equipment and offer high-quality health services with the most experienced and specialized team of robotic surgeons.
The innovative Da Vinci® Xi Robotic Surgery system at Apollonion Private Hospital is the most advanced technological achievement in robotic surgery worldwide.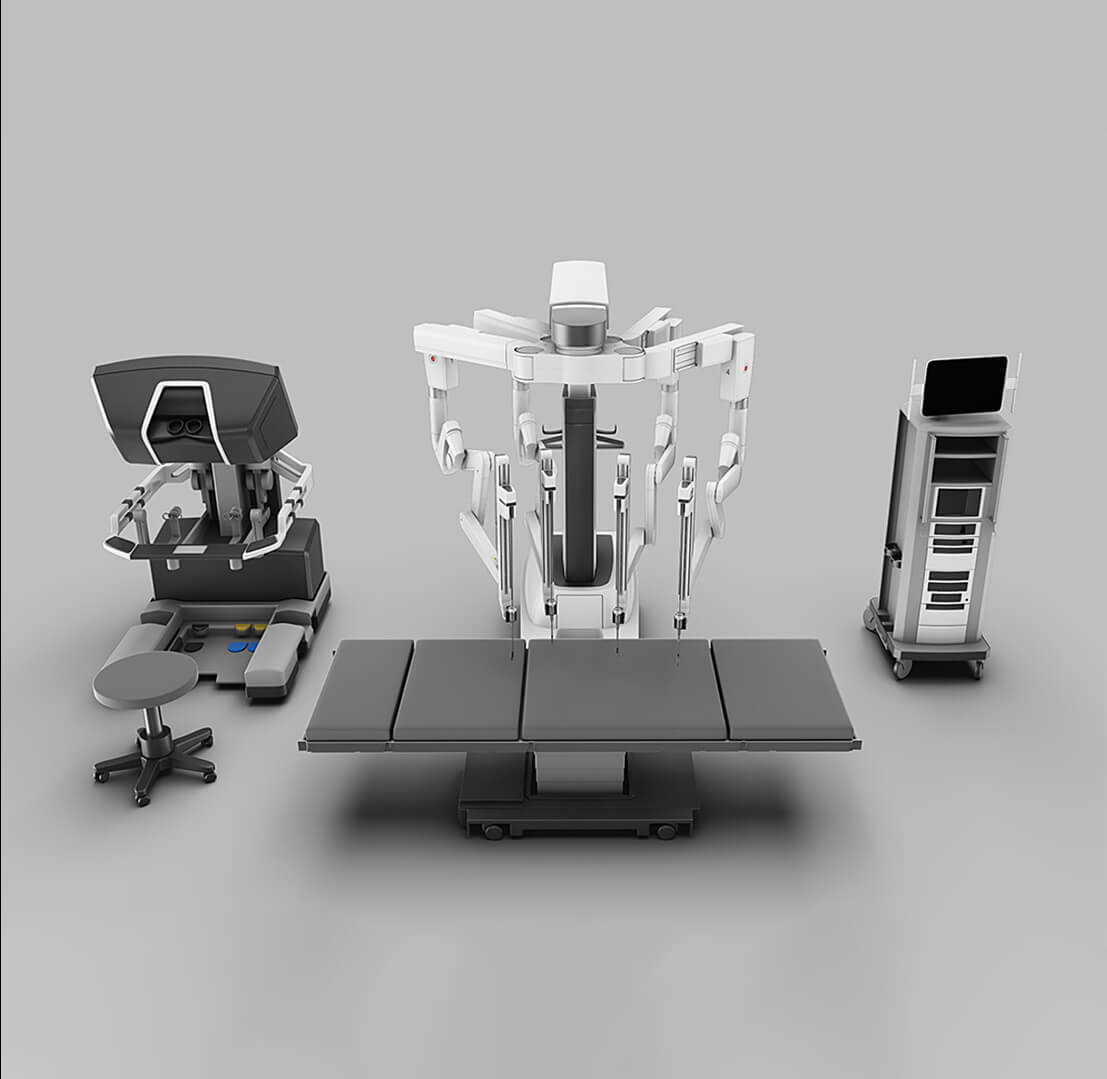 Cutting-edge technologies in surgery
Da Vinci® Xi incorporates state-of-the-art technology for interventions with optimal results as:
It provides a high degree of surgical precision with 3D high-definition imaging of internal organs.
It performs all the movements performed by the human hand with 360° rotation for greater comfort even in the most difficult surgical manipulations in the most inaccessible and demanding circumstances (e.g. in extremely obese or in very thin and petite patients).
It offers the possibility of digital pre-planning of the operating room using images of the organs from previous CT or MRI examinations with the possibility of recalling the images on its screen during the surgery (Intraoperetional Navigation).
For the patient, robotic surgery with Da Vinci® Xi means bloodless operations, avoidance of large incisions, reduced hospital stay, rapid recovery and immediate return to daily activity.
It is noted that the Da Vinci Surgical System is the first system approved by the American FDA (Food and Drug Administration) and is a product of Intuitive Surgical.